We are currently recruiting
. Please visit our
careers page
for more detail about current vacancies and how to apply.
FullAuction is an alternative route to market for franchised dealer trade cars. It minimises transaction costs, attracts hundreds of validated buyers and is quick and easy to list, sell and deliver. There are no listing fees, no annual fees and low buyers fees, just a charge of between £35 and £55 per unit sold, based on selling price.
FullAuction at a glance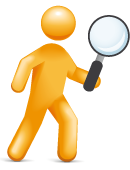 Explained
FullAuction is a trade-only, online vehicle auction site
Auction pages include detailed appraisals, photographs, service history and other relevant descriptions
Totally free for registered buyers, with only a small seller's fee applied when a vehicle sells
Start and reserve prices chosen at launch by seller with length of sale, from 1 to 7 days
All auction pages dynamically update and have a live, real-time countdown
A full range of automated message notifications keep buyers and sellers up to date with all auction activity
Full and detailed search, watching and bid management facilities
An intelligent automatic (proxy) bidding system saves bidders time; enter your maximum amount and the system bids as necessary on your behalf!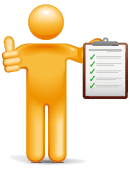 Benefits
No subscription fees
Low buyer's fees
No sale, no fee
Nationwide market enhances choice and competition
Vehicle brochure download enables bidders to promote to client base cars from many more trusted sources
DMS data extraction pre-loads cars, saving time
"Pending" facility offers the unique feature of pre-loading any number of cars and scheduling start times
Provides an opportunity to adopt a transparent trading policy
Liquidate trade cars in one week
Interactive check and delivery service enables swift, hassle free purchase process
Full suite of buying and selling performance analysis reports